Hiei has been an amazing dog, but sometimes unexpected things happen. Hiei had been having some stress this past holiday season. It later developed to a semi limp and we ended up getting xrays. She doesn't have any skeletal problems but the vet and I have both heard her knees click. Knowing her problem could be muscular or nerve related I don't feel comfortable continuing to have her work for me in high stress environments. She now pulls away when her back end is touched and is too sensitive to continue public access work. She will still continue to work with me at home and currently still attends Therapy with me. Not all dogs can be service dogs and it is with great sorrow that I have begun transitioning her to retirement. I am now looking and working with my therapist and family on training another dog for service work. I am also looking into organizations. So far I haven't found any organizations that can train for all the support I need and would be feasible in distance, time and money- most do not offer cross training. So I set up a fund to save for the cost of a well bred and healthy dog with perfect service dog temperament. If I end up getting contacted by an organization that will work, I may instead take the money raised to Owner Train my next dog and put it toward the organization. Either way my therapist, family, doctors, and I believe another Service Dog would benefit me.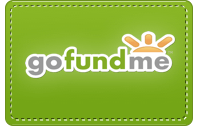 Hi, I am a young adult dealing with several disabilities and am in need of start up money to obtain a Service Dog Candidate. A Service Dog is a special dog trained in tasks to help mitigate a disabled handlers disabilities. Service dogs can be owner trained or obtained though Service Dog Organizations. I have chosen to owner train as I have multiple disabilities which most organizations* will not cross train for.
I would like to obtain a dog from a professional show breeder in order to make sure the dog is clear of health problems and has the perfect temperament for service work.
Some of the things a service dog will help me do include keeping me upright and balanced, retrieving objects for me when I am dizzy, helping me up when I am fatigued, help me to prevent panic attacks and sensory overload, and guide me to safe spaces when I need support.
I had a previous service dog who has had medical problems and reactivity problems and therefore cannot continue her job. I will still continue to care for her and believe that any dog I obtain is a part of the family and that I am making a commitment to that dog to provide it the best possible life and home.
Your donation will help pay for the cost of the puppy itself. Any additional Money I receive will be used for various other supplies and training costs. I have determined the best breed fit for my usage to be a Rottweiler- but I am also open to other large breeds. Due to their size they can be the perfect dog for mobility work.
I am and will be responsible for the general care of the Service Dog. I am asking for help in obtaining the money needed for a healthy, perfectly temperament Service Dog Candidate which would otherwise take me over a year saving $200 a month.
Any help is Appreciated,
Thank you.
*If I find an organization willing to work with my disabilities to provide a highly trained service dog any donations used toward this campaign will then go directly toward the donation most organizations ask for.